Social media networks such as Twitter, Instagram, Linkedin, and Facebook are fantastic venues for companies to communicate directly with real people. It's the place where you establish connections with your audience through interesting content that raises awareness of your business. Social media is highly beneficial, but it is also extremely competitive, necessitating thoughtful social media post design to succeed.
When you publish interesting social media posts, they become part of a continuous stream of information that competes with the material of other companies and the ranking system.
Only the strong survive in the world of social media, and you can only be the strong one if you develop social media graphics that capture audience in the first second. And also, you should convey your narrative with the most compelling language possible.

Share
What is the best way to create social media posts?
Preparing for your social media graphic design should begin with ensuring that you have all the necessary materials and equipment. The tools you'll need to develop your social media posts should be identified, and all material sources should be informed and scheduled ahead of time.
We must keep the dimensions and sizes of the material for each platform in mind.
Keep the following tried-and-true content strategy guidelines in mind for all social media platforms.
According to research on the influence of color on marketing, depending on the product, they may form up to 90 percent of product judgments only based on the color of the product.
Color Harmony
Your social media photos should use colors that guide your viewers through a tale. Additionally, they must remind you of the company, logo, and the products you offer.
Consider which colors will be most effective in telling your story.
When creating graphics, color theory concepts are a fantastic place to start since they can create a feeling of balance in your images. Check out Canva Instagram account for examples.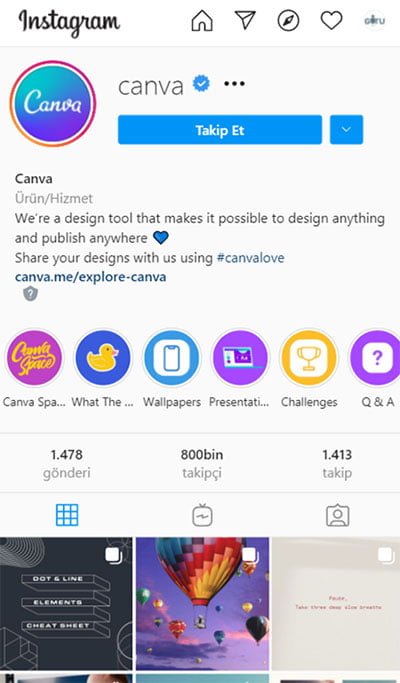 Fonts That You Use:
Inspirational phrases that people are feeling expected to share and questions that people feel compelled to react to are great for using the hand-lettered typeface.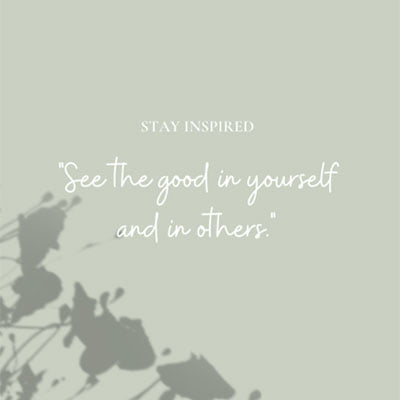 Instagram Post Ideas:
#1: A Column In The Middle
On a white backdrop, the line in the middle is frequently made up of quotation marks (or quotation marks). On the other hand, it may be whatever color or theme you want it to be. The line will lead your readers as they scroll down the page.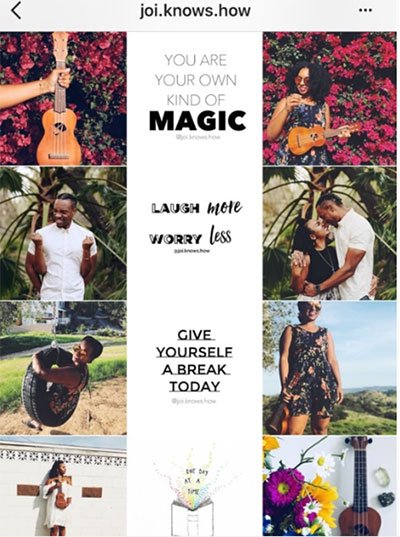 #2: White And Black Borders
Using a white border around your images is one of the most straightforward and uncluttered ways to begin an Instagram post design theme.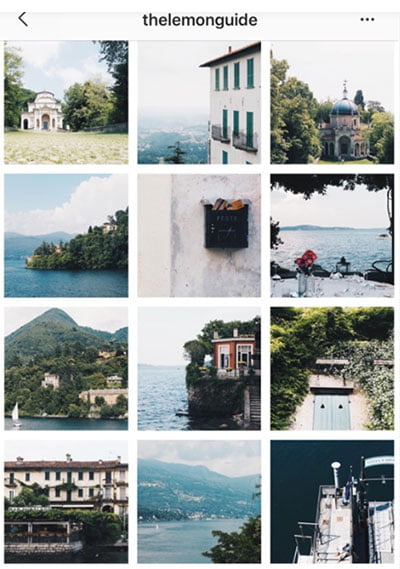 #3: Using the Same Filter As Your Signature
If you aren't sure where to begin, try this Instagram post design theme: apply the same filter on all of your images, all of the time. It will help you get started. As time goes on, your filter will become synonymous with your style. If you use the same filter on all of your images regularly, folks will be able to identify them right away.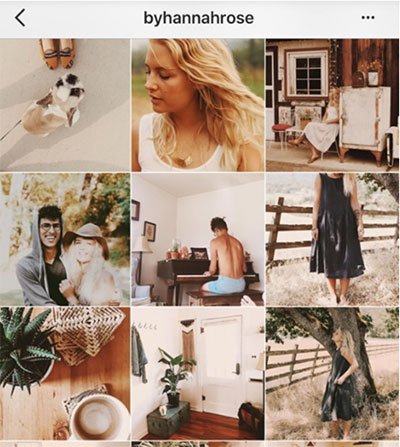 #4: Choosing Only Pastels as a Color Scheme
Using a single-color palette for your feed, such as pastels, may be advantageous, similar to the one-color concept mentioned above. The pastels are particularly bright and cheerful. Besides that, they're intriguing and startling.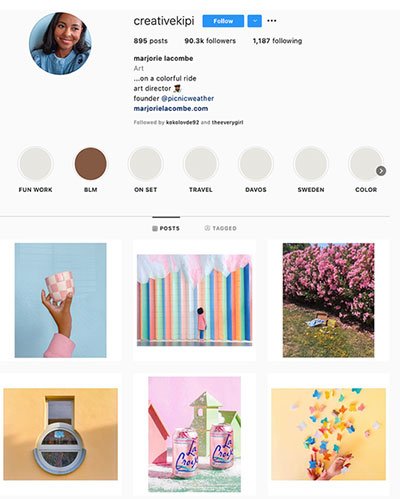 Best Social Media Design Tool: Canva!
Explore Canva's Instagram post templates, which are available for normal and story posts and customized to meet your brand's requirements. You can customize any template area, including the picture, copy, and design components.
Canva Instagram Post Templates
The design of your Instagram post is the location where you want all eyes to be on you. It is the most artistic, elegant, and entertaining environment for a brand and a person. Because of this, you must be familiar with social media post design or have social media post design tools available.
Canva's design tool is one of the most well-regarded social media post creation tools available on the market today. Its name will appear in practically every relevant blog post, video, or personal experience of individuals and companies important to the topic.
Because it has hundreds of themes for Instagram post design and designs for other social media networks, it is a great choice.
Try Canva's Instagram post templates, which are available for both normal and story posts and can be customized to meet your brand's requirements. You can customize any template, including the picture, copy, and design components.
How To Design Instagram Posts On Canva?
It's possible to personalize hundreds of Instagram post templates on Canva. To create an Instagram post using Canva, first, navigate to the Create a Design page and pick "Instagram Post," then follow the steps shown below:
#1: You will find various template options on the left-hand side of the generating design tab, some of which are paid and others that are free to use.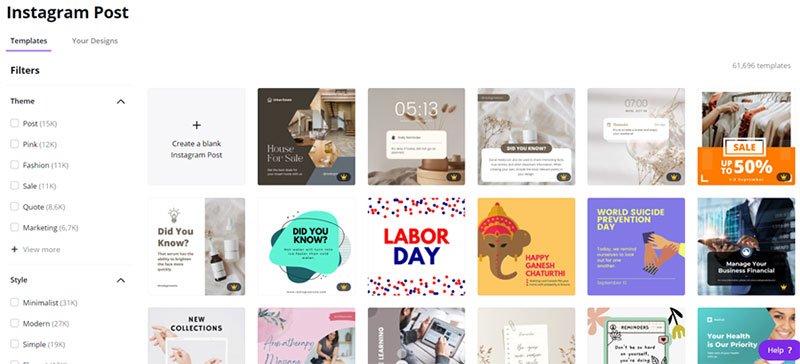 #2: After you have selected a template, fill in the text area with something meaningful. It is also possible to alter the color of your text; there are colors available at the top of the page; you can also experiment with the font, size, and width a little bit more.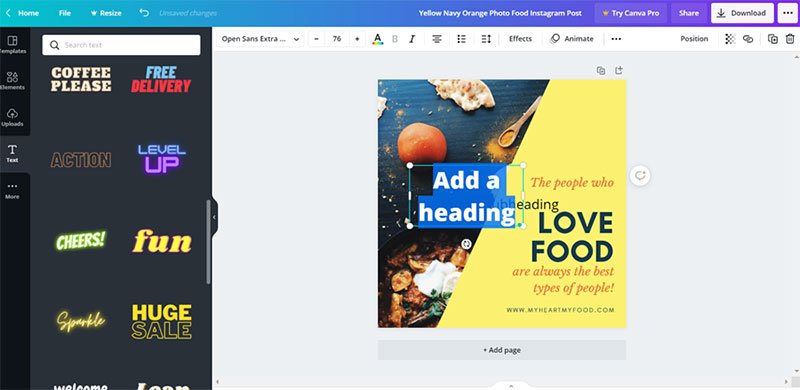 #3: As soon as you have finished creating your material, click the image's backdrop (outside the text box). Use this to filter your backdrop, adjust the brightness and contrast of your image, and more…
Click "Share" in the upper right corner of the screen.
– In addition to templates, Canva provides Instagram photo inspiration to encourage users to be more creative when designing Instagram posts.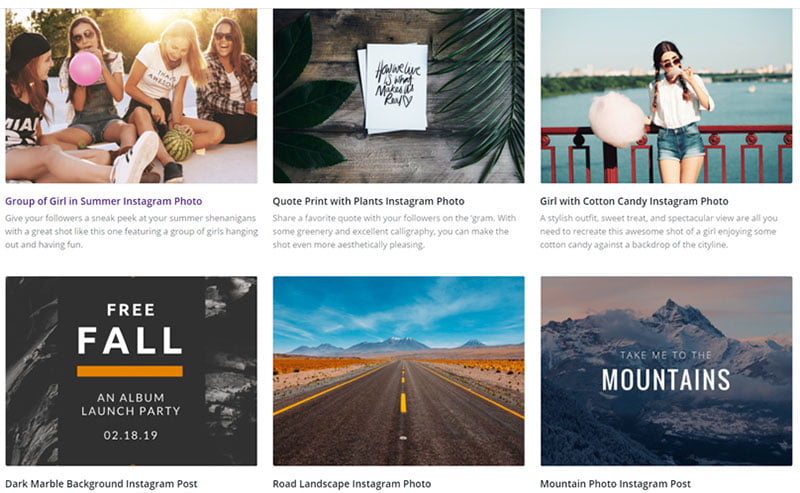 Key Takeaways For Your Next Social Media Post Design
Photographs taken in real life allow you to showcase genuine people and real items, such as your customers and their experiences.
While videos are the most popular type of content across all platforms, you need to start creating them.
Make plans for future material on a weekly and monthly basis.
What is the purpose of the material, and who is the target audience are both important considerations?
Is the material important to the audience – this should be a guiding question while creating content?
The medium in which the material should be conveyed (picture, video, artwork, animated gif) and the caption or text copy are important considerations.
What is the timeline for it, and who will be responsible for posting it?
Always react to comments; the more you answer, the more people will take note of your presence on the internet. And, sure, it appears to be working!
Write your title at best; the first few words are critical, and they are frequently the point at which readers are drawn to your content.
What is the best way to create a social media plan?
Keeping track of all holidays, events, and other important dates with the help of a content calendar is a great way to keep organized. Social advertisements concentrated on specific events are more likely to get momentum.
However, it may be the only feasible method of developing a social media strategy for each month or week, as well as designing and planning your articles ahead of time. So that you can rapidly arrange and even schedule your posts in your social media strategy, ensuring that your brand's presence is consistent across all platforms, please see the following.
As an illustration, consider the following:
When it comes to social media marketing, Nike has one of the most effective techniques. Several factors contribute to this success, including the brand's consistent message across all platforms, highlighting the athletes with whom they cooperate, using clear typography, and utilizing a motivating tone of voice that appears to resonate with its fans.
Social Media Planning Calendar Problems:
Inconsistency is the most significant problem with social media marketing strategy. While most companies start with lofty objectives and plenty of content ideas in mind, they quickly become disorganized and disjointed. Failure to deliver on commitments also alienates fans and social media algorithms since you have demonstrated your inability to maintain a consistent presence.
In order to resolve the inconsistency problem, you must first eliminate any human-caused issues, such as neglect, a lack of innovation, a lack of order, or a lack of structure. You may use social media post design apps and planner applications to minimize the number of human-induced difficulties to near zero and earn a considerable amount of time in this area of the world.
Wrap Up
In a world where marketers are looking for methods to make their images stand out, fine-tuning Instagram post design for originality has become an increasingly popular expectation. This article attempted to quickly address social media post design considerations for the most often used social media sites. Lastly, Canva, which is perhaps one of the most popular social media design tools available, can help you for social media post design apps.
It is necessary to schedule posts ahead of time to see how they will go together, exactly like you would with a jigsaw while putting together an Instagram theme. Each piece of material should be related to the broader topic in some way.